TRAINING BEHAVIOR FOR ADHERING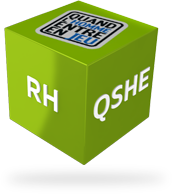 Without the support of personnel, projects cannot fully succeed… How do you involve the staff and render them accountable?
How do you change daily practices?
How do you sustainably develop new behavior?
The central objective of action-training: adhere and encourage action, and not just to raise consciousness.
We propose to develop new operational behaviors based on you're QSHE fundamentals.